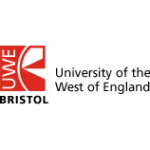 University of the West of England, Bristol
University of West England (UWE). Bristol Centre for Research in Lifelong Learning and Education (UWE) builds on the University's established track record of research, evaluation and innovation in lifelong learning. Originating in a Lifelong Learning Research Group formed in 2002, the centre supports research and knowledge exchange within and beyond the Department of Education. A major research theme is of UWE is Designing for informal and lifelong learning. This research theme investigates the application of mobile devices and social media to augment, support and transform learning. The nature of learning is being enhanced by mobile devices and the networks and media to which they connect people. UWE can bring to Learning Layers extensive expertise in using mobile and TEL devices to scaffolding vocational learning, both from a conceptual level (e.g. Cook, 2010) through to technical realisation and deployment for just-in-time any-place contextual learning. UWE will lead WP2 and contribute to mobile learning research in WP5.
Currently UWE has a number of externally funded projects:
MATURE – Continuous Social Learning in Knowledge Networks (FP7 IP); John Cook Workpackage Leader for Evaluation and Design
DISCO II is the UWE follow-up project of Lifelong Learning Project DISCO I. During November 2010 and October 2012 it will improve and extend the terminological support for the description and translation of abilities, skills and competences in the context of the labour market as well as in the context of education.
mLeMan – mobile Learning Manager; John Cook workpackage leader
SoMobNet – Social Mobile Network to Enhance Community Building for Adults' Informal Learning; John Cook member of this Theme Team funded by project STELLAR.