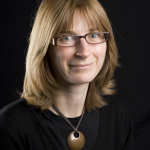 Tamsin Treasure-Jones
Tamsin Treasure-Jones is a Senior Strategist in Technology Enhanced Learning for LIME. Tamsin has 10 years of experience of project management in Higher Education, managing large-scale, collaborative programmes with a focus on practice-based learning, technology enhanced learning, online learning for SMEs and knowledge transfer.
Recent publications:
Taylor, J.D., C.A. Dearnley, J.C.Laxton, T. Treasure-Jones, R. Campbell, and I. Hall. (2010) Developing a Mobile Learning Solution for Health and Social Care Practice. Distance Education Vol. 31, No. 2, 175–192. Doi:10.1080/01587919.503343.