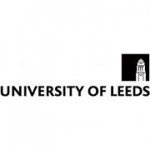 University of Leeds, Leeds Institute of Medical Education
The Leeds Institute of Medical Education (LIME) has internationally-acknowledged expertise in workplace learning and the use of technology to enhance learning. LIME recently led the Assessment and Learning in Practice Settings (ALPS) programme. This was a 6 year programme across 5 universities and 16 different health care professions, which developed, piloted and evaluated the use of mobile technology to support undergraduate assessment and learning in workplace settings. The School of Medicine now makes extensive use of technology to support the training of undergraduates in the workplace. Therefore LIME has excellent practical experience of managing large-scale pilots of learning technology and an understanding of the barriers and challenges present in health care settings. Additionally LIME also has a strong research interest and expertise in workplace learning and interprofessional education; leading on collaborative research projects in this area, working with the practice staff and the professional and regulatory bodies. The University of Leeds is one of the largest universities in the UK with an income of €500m,33,000 students and 7,645 staff. In 2009/10 its annual research income exceeded €135 m of which 7.2% was derived from EU awards. It is currently successfully coordinating 49 FP7 projects and is a partner in a further 86 successful FP7 projects. It currently hosts 26 FP7 individual fellowships/ reintegration grants and a further 2 are under negotiation.
Leeds will be leading the pilot of the Learning Layers approach in the health care cluster and involved in the empirical studies, co-design work, deployment, evaluation & sustainability planning. Leeds will be managing and working with 3 GP practices (RMP, FMC and WGP) in order to achieve this and disseminate the results. Leeds and the GP practices will play a key role in the dissemination of the project's work across the health care sector, using our existing relationships at european and international levels. For example Leeds staff occupy prominent roles on the Association for Medical Education in Europe (AMEE) and Association for the Study of Medical Education (ASME).