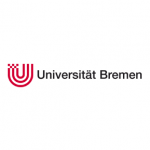 University of Bremen
The Institute Technology and Education (ITB) of the University of Bremen works on projects in the area of work, technology and education. It covers researchers from various disciplines like vocational pedagogy, engineering, and work sciences. A selection of national and international projects include:
Virtual Learning on building-sites – Vila-b (2008-2010). The project developed a didactic approach to promote the use of mobile learning applications in ecological and environmental friendly renovation of old buildings. This was seen as part of the development of a work-process curriculum that relied on regional networking in the construction industries and related craft trades. Website: http://www.vila-b.de
ECVET-D-Bau (2008-2010). The project developed a credit transfer system in the construction sector in new training needs and monitoring the acquisition of qualifications. Website: www.decvet.net/de/Projektpartner/Schnittstelle_4/BAQ_Bremen/site__212/
Kompetenzwerkst@tt Elektrohandwerk (2008- 2011). The aim of the project was to develop a work process-oriented, software-supported training concept for the field energy and building technology. The learning software describes typical working processes. Webseite: www.kompetenzwerkstatt.net
VET Teachers and Trainers: European Consultation Workshop project (2008-2009) The Europe- wide consultation project explored the prospect of creating common European frameworks for VET teachers and trainers. The project organised six 'regional' workshops and a concluding European workshop. Website www.consultationseminars.org
Trainers in Europe network (2008 -2010) developed a platform for dissemination of empirical findings on trainers' professional situation and measures to promote training of trainers. The network organised several online conferences and an international conference with emphasis on
interactive sessions. Web platform www.trainersineurope.org
In the Learning Layers consortium ITB will lead the Building and Construction Cluster, and analyses the technology enhanced learning in the building industry as well as the conditions for organisational learning (shared across occupations, learning venues and regional clusters). ITB brings in studies on the development of workplace learning, evaluation of learning dimension in the co- design activities and the development of learning material.