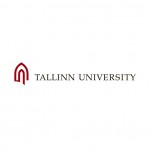 Tallinn University, Center for Educational Technology
Tallinn University (TLU) is the third largest public university in Estonia with 9500 students in 20 institutes and three colleges. The Centre for Educational Technology (CET), established in 1998 is an interdisciplinary R&D unit within the Institute of Informatics. International staff of CET consists of 10 full-time researchers, 6 software developers, 3 post-doc researchers, some part-time employees and a group of postgraduate students. Scientific and technological qualifications of CET staff intertwine knowledge in educational research, open-source software engineering, and experiences of empirical research in authentic educational and work settings in the field of technology-enhanced learning, competency management, interactive media art, interaction design and Semantic Web technologies.
The main research projects in CET are related with developing the next-generation distributed learning environments involving interoperable social software tools (ePortfolio, Learning Object Repository and QTI test authoring/delivery tools) and Webservices (OntoSpace Explorer, Competency Directory, Competency Mapper, SCORM package delivery). CET has been actively participating in FP6 IST projects Calibrate (calibrate.eun.org) and iCamp (icamp.eu, WP leader), FP7-IntelLEO (intelleo.eu, WP leader) and S-Team, eContentPlus project iCoper, and others. TLU Institute of Informatics has established partnerships with leading Estonian software companies (Skype Estonia, NORTAL, Eomap, Playtech, NetGroup), and also with the main open-source based learning technology providers in the Baltic sea region (JukuLab OÜ Estonia, MediaMaisteri OY Finland). TLU will be the scientific coordinator of the project (Ley) and contribute to scaffolding research (Pata), social semantic layer (AL-Smadi, Ley) and to interaction design (Lamas).