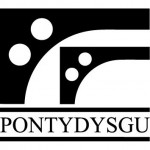 Pontydysgu Ltd.
Pontydysgu is a small research company based in Pontypridd in Wales. Pontydysgu was established in 1999 and originally specialized in vocational education and training, labour market research and organisational and regional development. This includes the training of teachers and trainers and the development of learning materials and resources. In the past ten years much of the organisation's work has focused on the use of technology for teaching and learning and for knowledge development and sharing.
Pontydysgu are experts in the use of social software for learning, both in educational contexts and in the workplace. Pontydysgu have acted as consultants to enterprises wishing to use technology for professional development and / or for knowledge sharing within their organisation. Pontydysgu have also developed a number of platforms and tools for learning, both for computers and mobile devices.
Pontydysgu have participated in a number of European projects, including through the Lifelong Learning Programme and the Research Framework. Recent projects include the LLL Webquest 2.0 and the G8WAY project on the use of social software to support transitions and the 7 Framework Mature-IP project. Director Graham Attwell has acted as a tutor on the Stellar Network of Excellence summer schools. Graham Attwell has also acted as consultant to OECD and UNESCO on the development of Open Educational Resources. Graham Attwell and senior researcher Jenny Hughes have published extensively in both journals and on the web and Graham Attwell has been asked to give keynote presentations at numerous conferences including the EDEN conference 2011. As an expert in learning in SMEs, PONT will lead WP7 and contribute to empirical work in WP1 as well as manage the Layers Stakeholder Network in WP8.