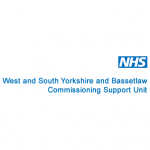 NHS Bradford Districts Clinical Commissioning Group
NHS Bradford Districts Clinical Commissioning Group is the local leader of health across our area. As a primary care trust we are responsible for all the health services delivered in our local community. Over 500,000 people use NHS services across Bradford and Airedale. It is our aim to address local health inequalities that exists between our most poor and wealthy areas, prevent illness by helping people take care of themselves and improve the quality of our services. We commission – that is we plan and pay for – a wide range of NHS services, including family doctors, dentists, pharmacists, opticians, voluntary organisations and local and specialist hospitals. This is to make sure the right services are in place to support the health and wellbeing needs of people living across the district. We are accountable for making sure that these services are safe, high quality, effective and accessible to all those who need them.
Within Bradford and Airedale there are 83 General Practices that serve the health economy. The Medical Directorate in which our team is based oversees the revalidation for nearly 600 GP's based within the practices and monitors their CPD ready for annual appraisal. In addition we have just gone through a period of change within the NHS so that we will also now take on responsibilities for the Leeds area which would mean an additional 115 GP practice and a subsequent increase in the number of GP's.
In addition we also monitor and take the lead on practitioner quality assurance which means the team is also responsible for monitoring the GPWSI (GP's with special interest) that range from those interested in Psychological therapies to those interested in Diabetes management. Currently, in Diabetes Management, there are 5 level 3 GPWSI practices and 27 level 2 GPwSI practices, meaning a total of 32 practices and 75 GP's who perform an enhanced service for diabetes management within Bradford and Airedale. We work closely with the GP registrar trainers and maintain and oversee all of the practitioner lists, with the responsibility for the education and maintenance of CPD resting within the team, reporting to a named Deputy Director who has overall responsibility for the revalidation process and the continuing education.