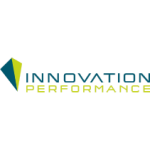 Innovation Performance
Innovation Performance is an Norwegian SME specializing in internet based work practice assessment tools and cluster development. I-PERFORM bring three associated partners into the Consortium; Learntec Cluster (LEARNTEC), THE WORK RESEARCH INSTITUTE WRI) and Lean Learning Institute. I-PERFORM are the facilitator of LEARNTEC cluster.
Learntec Cluster has four working areas:
Research and development of technology and methodology
Building competence in technology enhanced learning. Courses, seminars and net‐based learning.
Establish meeting places for learning community
Support business development for members
I-PERFORM will lead the work on the Business Training and Sustainability model for regional clusters in WP7.