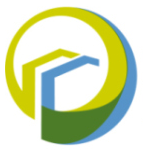 Agentur für Nachhaltiges Bauen GmbH
AGENTURE will lead the work on NNB which is a network of associations, SMEs in the construction sector, producers and architects and is operating as a platform for knowledge transfer in the sector of sustainable construction. During these activities the results of research and development projects are evaluated, adapted and provided to the partners. Special focus is on projects related to further vocational training, like Vila-b.
In the project Vila-b a further vocational training named "Skilled worker for ecological and environmentally friendly restauration of old buildings" was developed, realized and evaluated. Therefore, learning on building sites was established via development of a logical, didactical approach that focused on mobile learning during the work process using a blended-learning- approach.