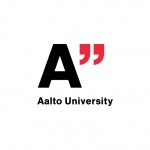 Aalto University
Established in 2010, Aalto University is a new university with centuries of experience created from the merger of three Finnish universities: The Helsinki School of Economics, Helsinki University of Technology and The University of Art and Design Helsinki. The six schools of Aalto University are all leading and renowned institutions in their respective fields and in their own right. The combination of six schools opens up new possibilities for strong multi-disciplinary education and research.
Aalto School of Art and Design provides education and pursues research in the fields of design, architecture, audio-visual communication, interactive media design and production, art education and the arts. The school is the largest art and design school in Scandinavia.
Relevant for this project is the Aalto's experience in interdisciplinary research and development projects in the area of New Media carried out in the Media Lab of the Department of Media, including participation in many EU-IST (INFOSOC) projects in recent years. In five years the Media Lab has grown to become the leading department of its kind in Finland focusing on design and production for New Media. The mission of the Media Lab is: to explore, discover, and comprehend the new digital technology and its impact in society; to find and exploit the possibilities it opens to communication, interaction, education and expression; and to evaluate, understand and deal with the challenges it poses to design and creative production.
The Learning Environments Research Group is involved in research, design, and development of New Media tools, as well as their use and application in the field of learning. The group has collaborated in, generated, and coordinated several research and development projects at national, Nordic, and European levels. The Learning Environments group carries out research and design in the areas of computer supported collaborative learning (CSCL); information and communication technology (ICT) in learning (PCs, PDAs, mobile phones etc.); ICT in creative group work and design; and learning environments enhanced with technology. The group's approach to research and design of New Media and learning is theory-based but design oriented. This means that, besides the publication of academic research papers, the outcomes of the group are often software systems, software prototypes, applications, and scenarios. Aalto will lead WP4 bringing in their experience in mobile learning. They will also coordinate the co-design activities for the whole project (WP1)